Volunteer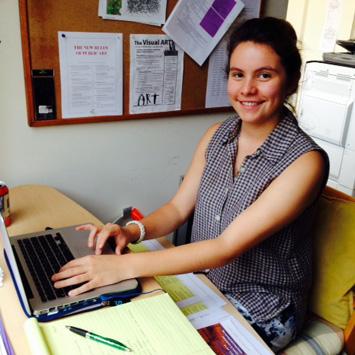 Over 300 volunteers of all ages bring their skills to The Umbrella. Some volunteer for a one-time event while some stay for a longer time. Their impact is essential to achieving our mission.
Volunteers tell us their time at The Umbrella is rewarding; they feel appreciated, enjoy the atmosphere, and expand their horizons.
Be a part of a creative, exciting, supportive art community.

Volunteers help with:
Events

Earth Day
Winter Market and artists' Open Studios
Gallery Openings
Shows, films and concerts
Galas and many other events

Marketing, writing, photography
Distributing flyers and catalogs
Administrative work
Gardening and building projects

If you enjoy:
welcoming guests
ushering for shows
hosting at openings
assisting in art classes
working on the building, gardens and grounds
giving artists a break at Winter Market or Spring Open Studios
contributing your special skills such as photography, writing, and more…


Then we hope you will consider joining us!
Find more out about volunteering email kathy@theumbrellaarts.org.
Education Intern
Marketing Intern
Ushers*
Greeters for First Thursdays
Teaching assistants
Photographers
Writers
Event Hosts
* Volunteer to usher and see the show for free.