Nancy Curran Willis
Director of Angels in America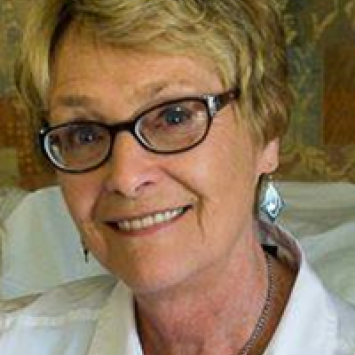 Nancy Curran Willis, is thrilled to be returning to The Umbrella after having directed Part 1 of Tony Kushner's epic play to critical acclaim last spring. Nancy is an experienced freelance director with over 25 years of directing experience for professional, regional, community and high school theaters. Most recent credits include: Spring Awakening at Newton South High School; American Buffalo for Acme Theater; The Mai for AFD Theater, and Diary of Anne Frank for the Quannapowitt Players. As Managing Director for Gloucester Stage Company Nancy directed several productions including the remount of Boston Theatre Works' The Laramie Project. While Managing Director with Boston Theatre Works she directed the world premiere of Conspiracy of Memory, the New England premiere of Coyote on a Fence and the IRNE nominated and Elliot Norton award-winning The Laramie Project. 
In 2008 Nancy, with co-director Jason Southerland, won the coveted Elliot Norton Award (Boston's equivalent of a Tony) for Outstanding Direction for Boston Theatre Works' production of Angels in America, Parts I and II.  That production also won the Norton for best production in the small/fringe theatre category in 2008.  She was the assistant director on the IRNE nominated production of Take Me Out for SpeakEasy Stage Company and has received IRNE nominations for best director for Lips Together, Teeth Apart and for Doubt: A Parable. Nancy was the artistic director and a founding member of Second Stage Theatre Company where she directed the New England premiere of Proposals at the New Repertory Theatre.  Other professional credits include: Doubt: A Parable for Foothills Theatre; Crimes of the Heart, and On Golden Pond for Leatherstocking Theatre Company in New York. She's directed for Boston Theatre Marathon, Boston Playwright's Theatre and Playwright's Platform. 
Nancy has been a guest director at Newton South High School for nine years and for three years at Bedford High School. She has been involved in local community theater work since 1972 with the Quannapowitt Players where she's directed award winning productions of: The Boys Next Door, A Stye of the Eye, The Shape of Things, True West. Her productions of West Side Story and A Piece of My Heart won awards for AFD.  In 2012, she was the first director to win both best director and best production in two categories: musical and play at the annual EMACT DASH Awards for AFD's production of Grey Gardens and Quannapowitt Player's production of Diary of Anne Frank.