Jean Lightman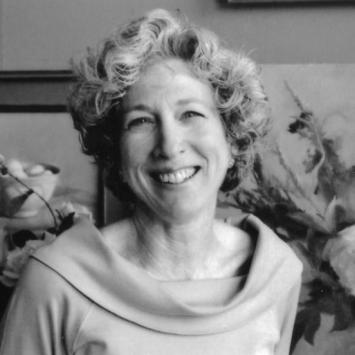 Jean Lightman is a painter in the Boston School tradition. In 2014 she was elected President of the Guild of Boston Artists, the first woman to hold that office in the Guild's 100-year history.
Ms. Lightman began her artistic career in Boston in the eighties, where she studied for ten years with Paul Ingbretson. Ingbretson is a student of R.H. Ives Gammell, who was a student of noted Boston-school painter William Paxton. Mr. Ingbretson teaches drawing and painting based on principles developed in the19th Century European Academies. He leads his students through rigorous training, beginning with charcoal cast drawing, followed by still life painting, figure drawing, and finally portrait painting. Emphasis is placed on accurate drawing with sensitivity to form and edges, strong light effect, vibrant color, and overall unity.
At the Guild, Ms. Lightman curated a major historical exhibition "A Woman's Perspective: Founding and Early Women Members of the Guild of Boston Artists 1914-1945." She has gained Distinguished Artist membership at the Concord Art Association and Copley Artist standing at the Copley Society of Boston. Her artwork was included in the book The Perfect Palette by Bonnie Krims (Warner Books, 1998). Her award-winning paintings have hung in the Massachusetts State House, Congresswoman Niki Tsongas' Washington office, the Junior League's Decorator Showhouse, in private collections in the U.S., Europe, and Saudi Arabia, and appeared on the movie set for Bride Wars.
In addition to the Guild, her work can be viewed at Power's Gallery in Acton, MA and at Lily Pad Gallery in Watch Hill, RI.  For more information, please visit her website: thenatureoflight.com.